Is this truth OR is this fiction?
Sadly, it is NOT my state.
TheBreakAway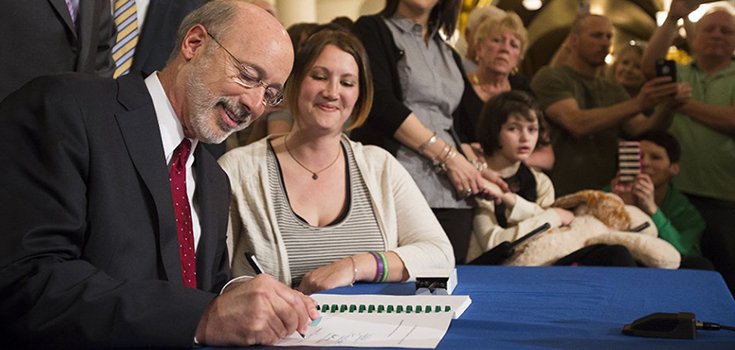 Source: NaturalNews.com
Julie Fidler
April 20, 2016
After the state House voted in favor of the medical marijuana bill, marijuana activists were biting their nails for fear the Senate would find a way to slow or stall the bill, but the bill passed last week.
Supporters knew they'd been successful, as Governor Tom Wolf had vowed to sign it into law. And the governor did not disappoint. Wolf signed the bill on Sunday, making Pennsylvania the 24th state in the nation to embrace marijuana as a legitimate form of medical treatment.
Wolf said:
"This is really a great day for Pennsylvania. This is really a great day for all of us." [1]
Cheers and applause broke out in the capitol rotunda in Harrisburg when the law was passed. Northumberland County resident Maria Belkadi wept with joy. Her 7-year-old son, Marksen, suffers from severe autism and sometimes screams for hours. Belkadi has…
View original post 294 more words